Download and Install Perk Tutor
Download and install 3D Slicer (available for Windows, Mac, Linux).
Install Perk Tutor from 3D Slicer extension manager.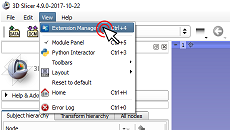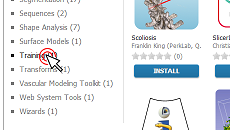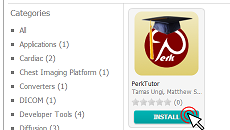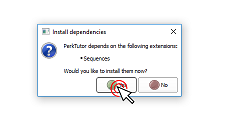 Tutorials
These tutorials demonstrate how to use Perk Tutor for your computer-assisted training application. While these tutorials can be completed with no prior experience, it is recommended to complete the 3D Slicer Tutorials and SlicerIGT Tutorials beforehand.
Download the complete Perk Tutor tutorial dataset: Complete Dataset
Download the dataset for live tutorials: Live Dataset
---
Pre-requisites: None
Description: An introduction explaining how to install and set up Perk Tutor
Pre-requisites: Introduction
Description: Recording and annotating both tracking data and imaging data with Perk Tutor
Pre-Requisites: Introduction, Data Recording
Description: Computing primitive measures of skill and overall measures of technical proficiency in interventions with Perk Tutor
Pre-Requisites: Introduction, Data Recording
Description: Automatically providing real-time instruction to trainees performing interventions with Perk Tutor
---
Other guides and tutorials are available: Perk Tutor Tutorials & Guides
Contact Us